Offshore Marine
H > BUSINESS > Offshore Marine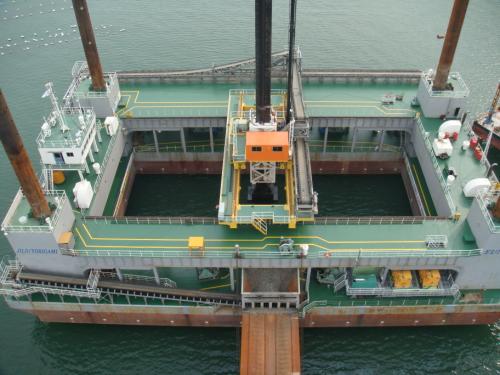 Gravel bedding(submerged tunnel method)
Based on experience for 30 years, our company made precision equipment for gravel bedding that can use up to 49m from the seabed. KUS-ISLAND is better than any other gravel bedding equipment in the world.
The purpose of KUS-ISLAND is for the Busan-Geoge Fixed Link Project, that is firstly attempted as immersed type sea tunnel in Korea.
Usually Gravel bedding is composed of two steps, that is : first, droping of gravel and making level.
KUS-ISLAND can perform two steps at once!
Additionally, tolerance of gravel bedding by KUS-Island is less than 25mm and can do survey & construction work at once.