Onshore
H > BUSINESS > Onshore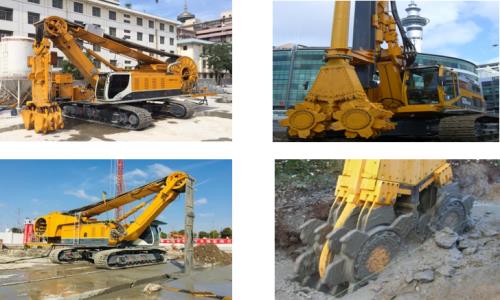 C.S.M(Cutter Soil Mixing)
u
Cement soil mixing (CSM) is a civil engineering deep foundation technique where a binder material, typically cement, is injected into the ground for ground stabilization and land reclamation.
In ground stabilization applications it is typically used to obtain a better load bearing capability of the existing soil, e.g. in order to bear buildings and other structures. In land reclamation applications it is typically used when cheaper techniques such as dredging or draining cannot be applied because of environmental concerns due to contaminated soil that these two techniques would release.
u
The sole purpose of CSM is to improve shear strength of soil by in-situ mixing the soil with cement grout. Application of ground improvement method using CSM method allows excavation works, construction of embankments for highways, reservoirs, and use of soil foundation system in soft soil environment.
Application

Period

Application Field

Oct, 2019 ~ Ongoing

3RS Project(C3206) HK